Welding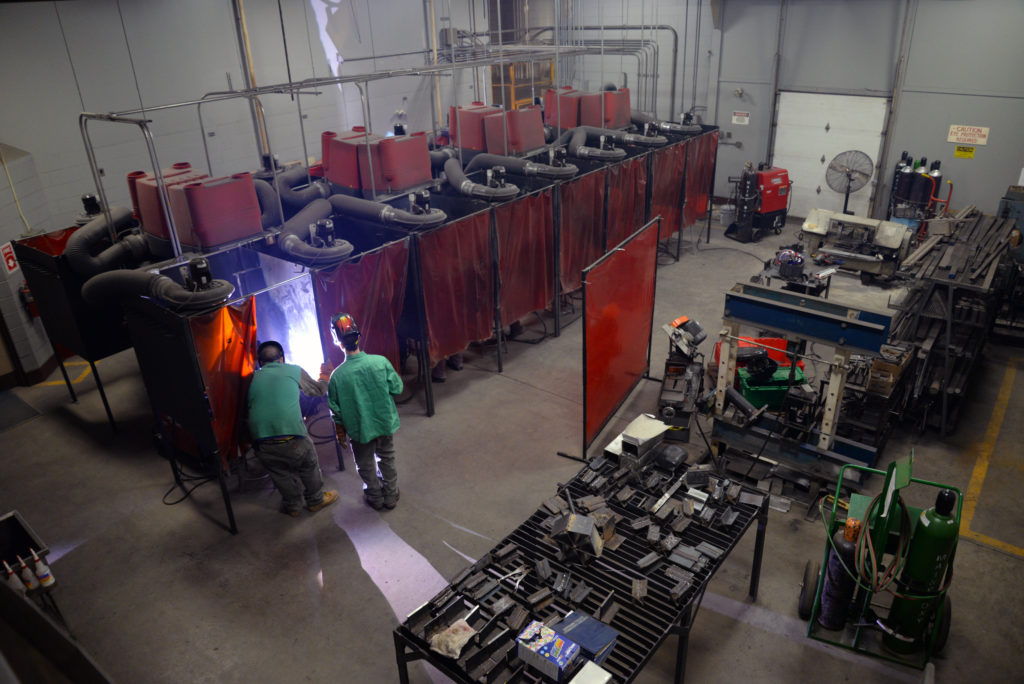 Program Description:
Students in KVCC's Welding program develop a range of technical skills, knowledge and experience through the combination of coursework and hands-on training in a modern welding lab environment.
Our welding program prepares students for the job market by exposing them to a variety of welding processes and standards, to help them find a rewarding career in the field of welding and joining.
All tools and materials are supplied for this program.
"My hands-on industry driven aspect of this program is key in translating these skills in the workforce. Upon completion of this program, you will have the skills and confidence to excel in the welding profession you choose!"
—KVCC Student
GAINFUL EMPLOYMENT
For more information about the Welding Certificate's graduation rates, the median debt of students who completed the program, and other important information, please go to:
More Information Welding
Career Opportunities
Trained Welders are often in high demand in manufacturing and repair shops, in construction firms, within the shipbuilding and aerospace industries, and in power plants, refineries and many other industries and sectors.
Because many welding skills are the same across industries, welders often find it easy to move from one industry to another, depending upon their interests and the current job market.
Course of Study
| First Semester | | Credit Hours |
| --- | --- | --- |
| BPT127 | Print Reading for Welders | 3 |
| MAT114 | Technical Math | 3 |
| SAF101 | OSHA 30 Standards | 2 |
| WLD101* | Welding I | 6 |
| Second Semester | | Credit Hours |
| ENG108 | Technical Writing | 3 |
| PMT101* | Introduction to Precision Machining | 3 |
| WLD102* | Welding II | 6 |
| | TOTAL CREDITS | 26 |
Contact
For more information on welding, please contact:
Brian Jonah
(207) 453-5819
BJonah@kvcc.me.edu
Read More