Recreation & Fitness
Alfond Recreation Center
Fall 2022 – Hours of Operation, Monday – Friday, 8AM-5PM.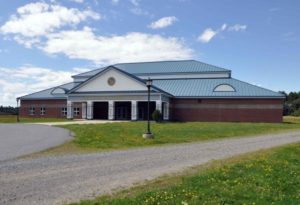 Recreation and Fitness Services 
The Alfond Recreation Center is the perfect place for a pick-up game of basketball or practice. Students and faculty can access a complete exercise and fitness center. Here you will find a complete range of cardio, circuit, and strength training equipment. The Racquetball court is available and equipment for sign out. Groups can also reserve time on request. Ping pong, volleyball, badminton…just ask!
Recreation Center Policies
The Fitness Center is only available to those who have signed a Recreation and Fitness Waiver form, which is available under the campus life section of the KVCC portal or by request at the Recreation Center.
COMING SOON! 
Resources, Articles, Links, Workout Plans, Nutrition, Fitness Calculator
We hope to see you at the Alfond Recreation Center!
If you have any questions, please contact:
Stephen J. Wing
Alfond Recreation Center Director
Phone: 207-453-3511
Read More